Welcome to Sanghavi Shoe Accessories Pvt. Ltd.
Established in 1982, Sanghavi Shoe Accessories is India's first and largest manufacturer of Plastic Shoe Lasts. Currently, Sanghavi operates two state of the art production facilities in Agra and Vellore, three model development centres in Chennai, Kanpur and Noida and our corporate office in Mumbai – making us the only last maker with a pan-India presence. Sanghavi also has a manufacturing unit in Dhaka, Bangladesh in partnership with Picard.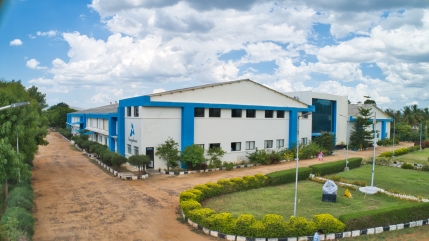 We are equipped with the latest SDF technology by Newlast which allows for complete automatic finishing of heel and toe of the last, eliminating human error.
Sanghavi's development team is equipped to handle all formats of data files. Our vastly experienced team is also at our customer's disposal to assist them with complex developments and troubleshooting at every step of the way. Visit our photo gallery for more.
Sanghavi currently caters to all top international brands in India like Deichmann, Hush Puppies, Zara, H & M, Pentland, Clarks, Florsheim, Cole Hann, Sioux, Lloyds, Rockport, Hugo Boss, etc.
Sanghavi also has a long standing relationship with reputed domestic brands like Catwalk, Metro, Liberty, Relaxo, Roush, Inc. 5, etc. We also work directly with top sole makers to provide shapes for their collection. Visit our nominations page for more.
Sanghavi has won many awards for its performance in Exports  by the Ministry of Commerce and Council of Leather Exports.
Sanghavi does not engage in any unfair practices like child labour. Our factories adhere to all laid down safety norms and are eco friendly and non polluting.
Sanghavi is a member of SATRA Technology Centre, UK.
Accolades